Masters Games of Alabama is an organization that provides competition for Alabama residents age 50 and older in 27 different events.  It is a is a non-profit organization dedicated to promoting healthy lifestyles for active adults age 50 and over through social, mental, and physical activities.  They were developed in Oxford, AL in 1990 to provide adults age 50 and above an opportunity to maintain an active lifestyle by participating in a variety of events.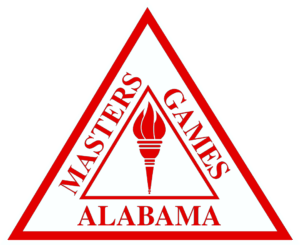 While the games provide an Olympic-type atmosphere, the focus is not on competition, but fun and fellowship.  Each year there are between 600 and 800 participants from across the state attending the State Games.
Eligibility
You must be 50 years of age or older by December 31st of the year you participate.  You must live in the state of Alabama.  You do not have to be a member of a Senior Center or Recreation program.  You can join as an individual or a group.
Click on a link below for more information.
I Want to Volunteer (coming soon)
I Want to Sponsor the Games (coming soon)